Radiology department provides comprehensive range of multi-modality diagnostic imaging services for inpatients and outpatients as well as those referred from external healthcare providers. 
Led by an experience Radiologist and team of experience radiographers and technician to provide the most accurate and prompt diagnosis.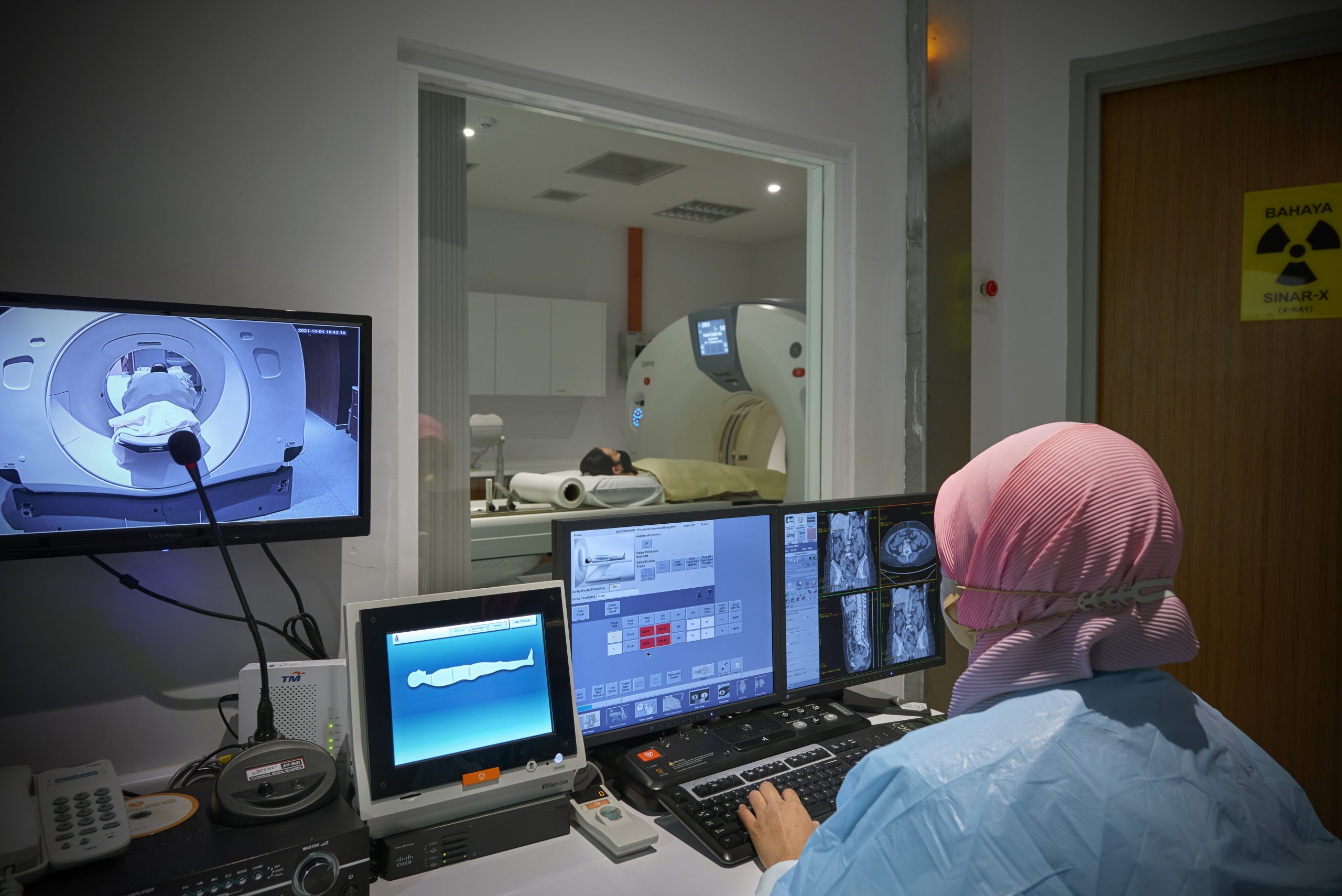 Diagnostic Radiology
This is area of radiology uses external radiation to produce images of the body, its organs, and other internal structures for medical diagnostic purposes. Our Diagnostics Radiology services include:
General Radiography
CR – Computerised Radiography

Digital Fluoroscopy

Barium & GastroIntestinal Studies
HSG (Hysterosalpingography )
Urinary System studies
Ultrasound
Ultrasound employs high-frequency sound waves to create images of body parts and organs without utilising ionising radiation. Our services include:
High End Fully Digital Ultrasound with multiple transducers to provide full range of diagnostic studies.

Ultrasound Guided Biopsy and Intervention.

Ultrasound Doppler

Fine needle Aspiration Cytology ultrasound guided.
Computerised Tomography (CT Scan)
GE Optima CT 660 SE.

system of the head, neck, chest, abdomen, pelvis, extremities, and spine examinations
CT Angiography of selected regions (e.g. CTA Pulmonary)

Low dose lung CT

Virtual colonoscopy CT

CT guided Biopsy

Radio Frequency Ablation (RFA) for tumour under CT
Interventional Radiology
Interventional Radiology is a specialized area of radiology that uses various imaging techniques to guide the insertion of small instruments and tools through the blood vessel and body to identify and treat a medical disorder without requiring conventional surgery.