With two major operation theatres fully-equipped with cutting edge technology, our Operation Theatre is dedicated to a wide range of minimally invasive procedures like keyhole surgeries to major open surgeries.
In order to provide the best possible care for our patients with smooth, safe and hassle-free transfer to and from the Operation Theatre, our operating theatres were carefully designed with a close vicinity to other related departments and dedicated patient transportation passageway.
Our Operation Theatres are also integrated with Central Sterile Services Department (CSSD) which performs sterilization and other actions on medical devices, equipment and consumables used for the surgeries and procedures, in order to ensure decontamination services in the centre is managed safely and efficiently.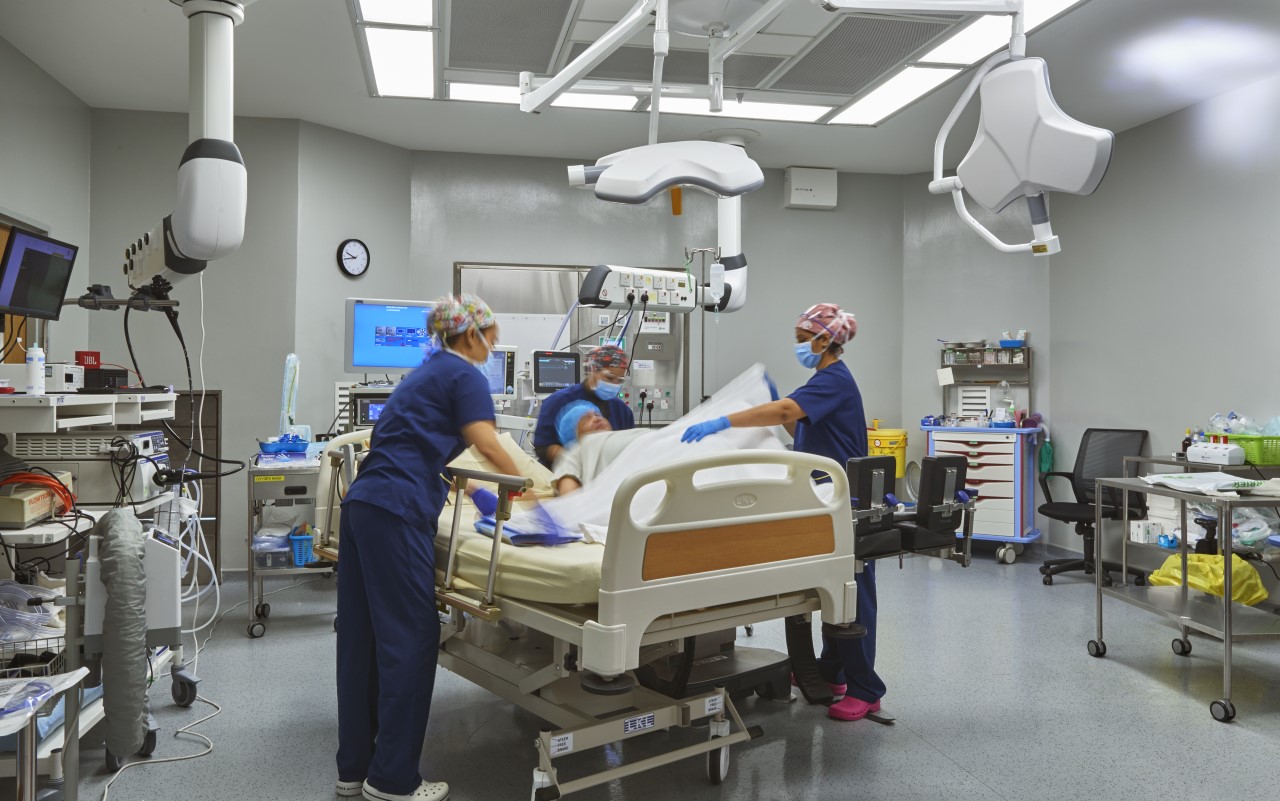 Our surgical team is manned by dedicated and experienced surgeons, anaesthetists and qualified registered nurses, with an on-call team ready to be activated at any time to ensure emergency / urgent surgical needs of our patients are being taken care of.
Accessory Digestive
Bariatric Surgery
Liver Surgery
Colorectal & Lower surgery
Gastrointestinal Surgery
Hernia Surgery
Upper Gastrointestinal Surgery
Gland Surgery
Urology Surgery
Gynaecology Surgery